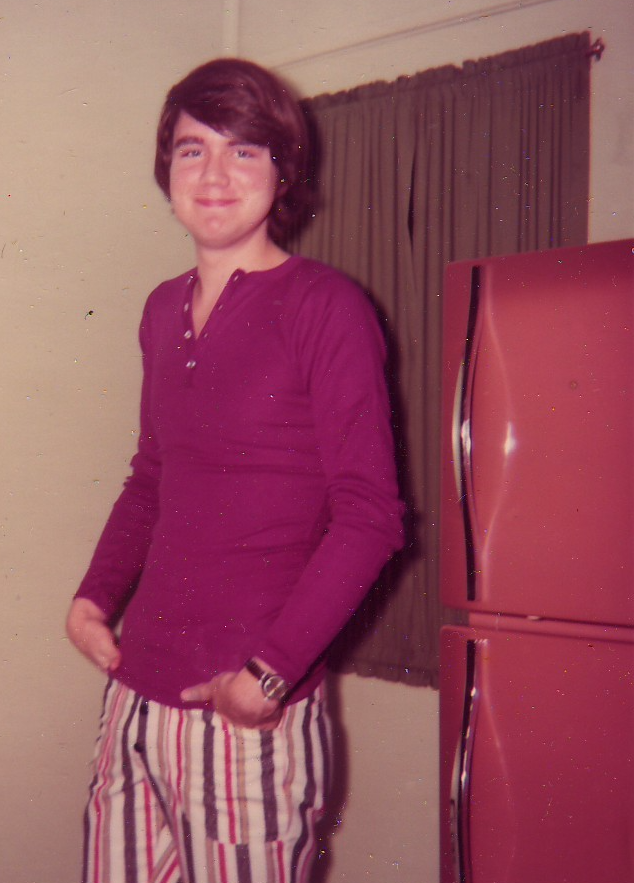 Lee Chapman got interested in music when his sister played the South Pacific and Oklahoma! sound tracks every day for years, when Sister Virginette explained quarter tones in the sixth grade, when the Beatles invaded Ed Sullivan, and when Walter Carlos played Bach on his Moog. He worships Joni Mitchell and Stephen Sondheim.
Lee learned to play guitar and program computers and has written songs and computer music ever since. He tried to be a full-time singer/songwriter for a year or so, performing in and around Chicago, sometimes with his husband Bob Green playing hurdy-gurdy. These gigs met with some success and vastly more indifference. His recordings include collections of his songs and collections of computer-performed synthesized piano pieces.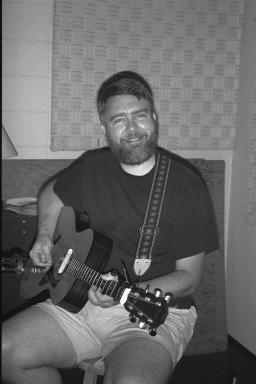 Lee was born in Joliet, Illinois, attended the University of Illinois in Champaign/ Urbana, and spent most of his life energy helping physicists smash atoms at Fermilab. Between quarks he wrote travel journals, songs and poems. He moved to Indiana in 2002. "A Crazy Quilt of Bloomington Songs," his voice and piano settings of poems by Bloomington poets, was performed at Bloomington's John Waldron Arts Center in 2005. His travel writing has been featured on "Small Celebrations," WNRB 93.3 in Wausau, WI. He moved to Annapolis, Maryland, in 2014. There he writes mini-memoirs and songs and has vowed to stop writing poetry. He occasionally performs early music (on Baroque guitar) with his husband Bob.
Lee is working on his magnum opus, a one-act musical about the high-school night he had to decide whether to attend CCD (Confraternity of Christian Doctrine, i.e. Catholic religion classes for public-school students) or stay home and watch the Beatles on Shindig.