"LOVING IT!"
-Bevin
"My mom said it reminded her of Hamilton or Sondheim."
– Chris
"This one will be promoted to the CD changer in the trunk of my car."
– Sharon
"I admire the craft."
– Bruce
"Unmistakable Lee Chapman style."
– Jeff
"Just thrilled with your latest production."
– Pat
"I love your music, art and poetry. It touched me."
– Margaret
"The lyrics are very Lee."
– Bill
"I loved that it brought back many memories for me."
– Joan
" It's like the most well-produced off-Broadway production of someone's lost diary."
– Steve
"We loved your new CD, for the poetic words the very nice music, and the exceptional arrangements."
– Guy and Nelson
"Kept me giggling throughout."
– Steve (Tired Old Queen at the Movies)
"I share your frustration that such a brilliant mathematician threw his life away."
– Joe
"Oh my dear Lee Chapman
though you are not a 'rap-man'
A genius you still are and you very clearly rate
The words just flow from you infinate
You could have written Hamilton the hit
but my dear Lee Chapman
you are a little late!"
– Corky
The Cover
What on odd assortment of men: the "greatness" of each is compromised in some way. And none of my heroes is here—no Einstein, Stravinsky, Picasso, Joni Mitchell, or Stephen Sondheim.
---
Stream the full album here
or selected songs with commentary and lyrics below:
All songs: Unless otherwise noted: Words, Music, Vocals, Guitar, Arrangements: Lee Chapman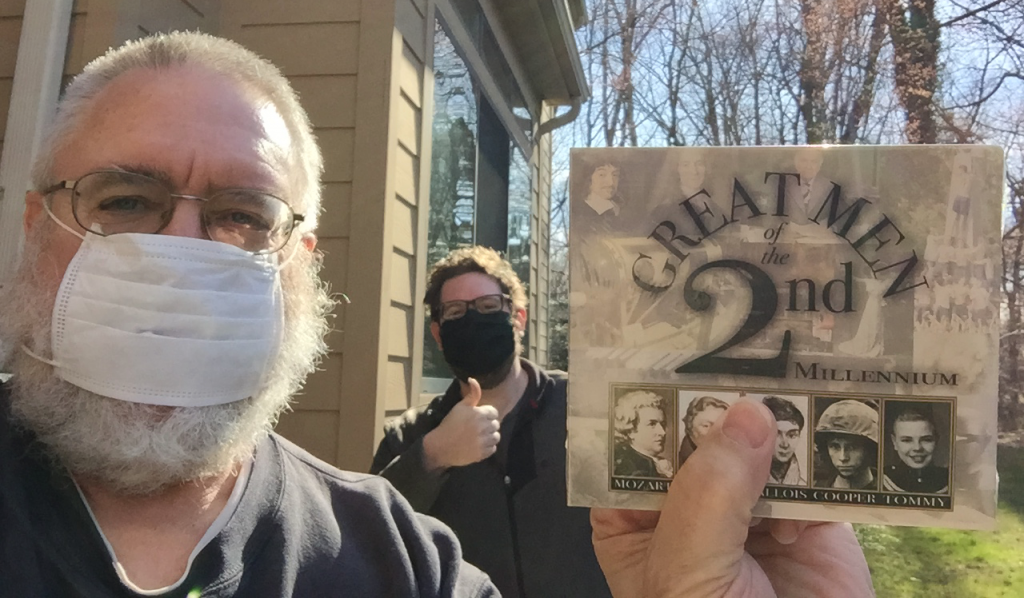 Tommy Was My First Best Friend (1979) : A very personal song with true details.
Guitar: Ahren; Clarinet: Seth Kibel; Upright Bass: Mark Schatz; Drums: Ele Rubenstein; Trombone: Mike Noonan; Trumpet: Tim Stanley
Arrangement, recording, mix: Ahren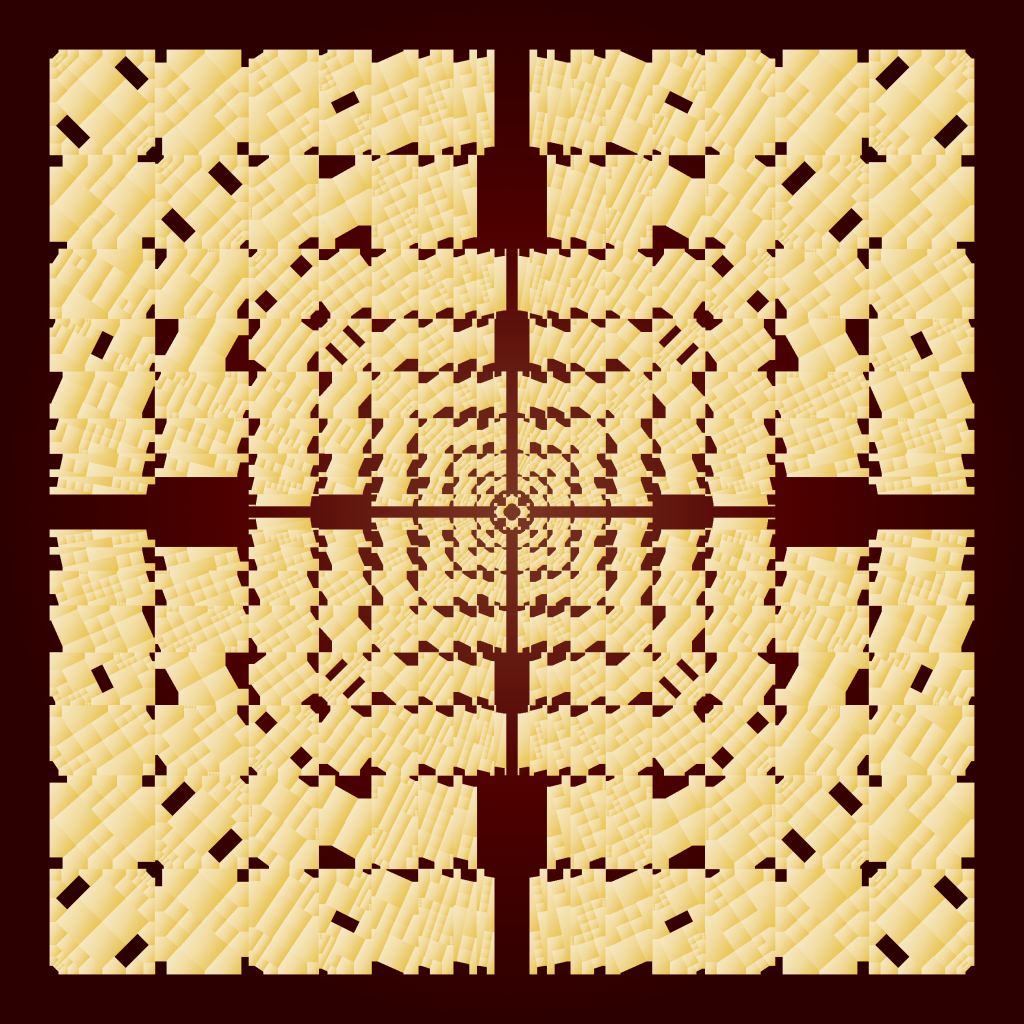 You're My Type (2017) : To me a truly great man must be nice, hot, and smart.
Guitar: Lee; Recording, Mix: Ryan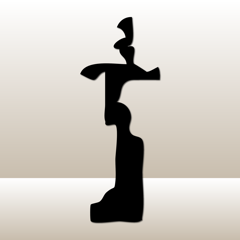 Good for Me (2008) : The real Lee worships Mozart, Bach and Debussy, and can appreciate Wagner. / I played this at an Indiana University Musicology party once. They loved it.
Guitar: Lee; Recording, mix: Tom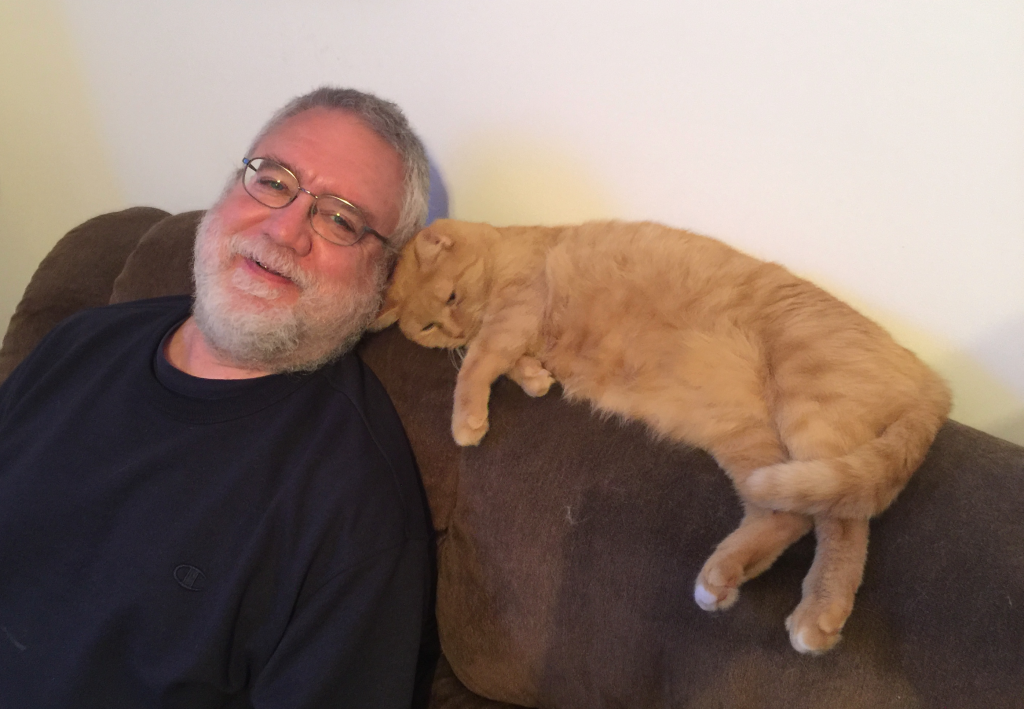 Heat Flow (2020) : What one writes when one can't get warm in bed.
Drums: Nick Bertling; Electric Guitar, Electric Bass, Shaker, Bongo, Guiro: Ahren; Recording, mix: Ahren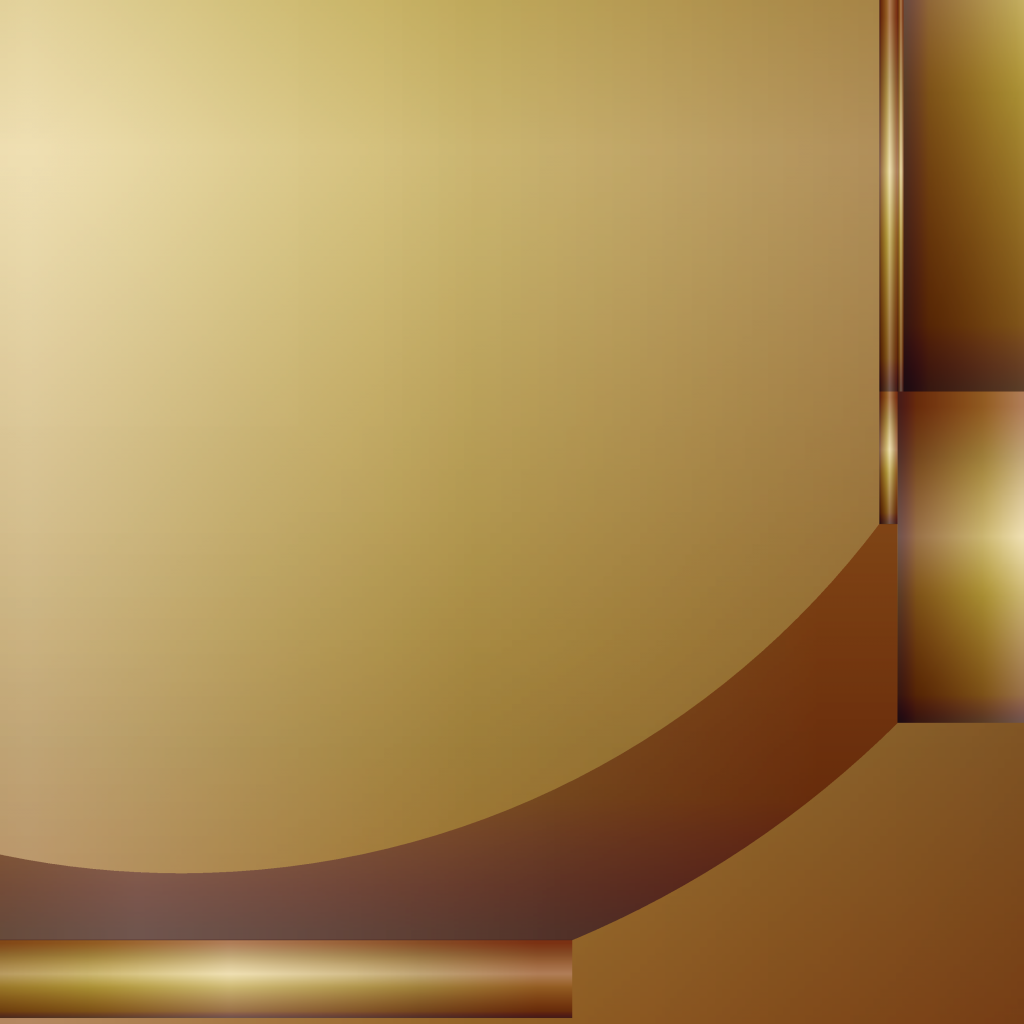 I Want to Teach You (2012) : I do love to teach. Especially subjects people hate.
Guitar: Lee; Recording, mix: Tom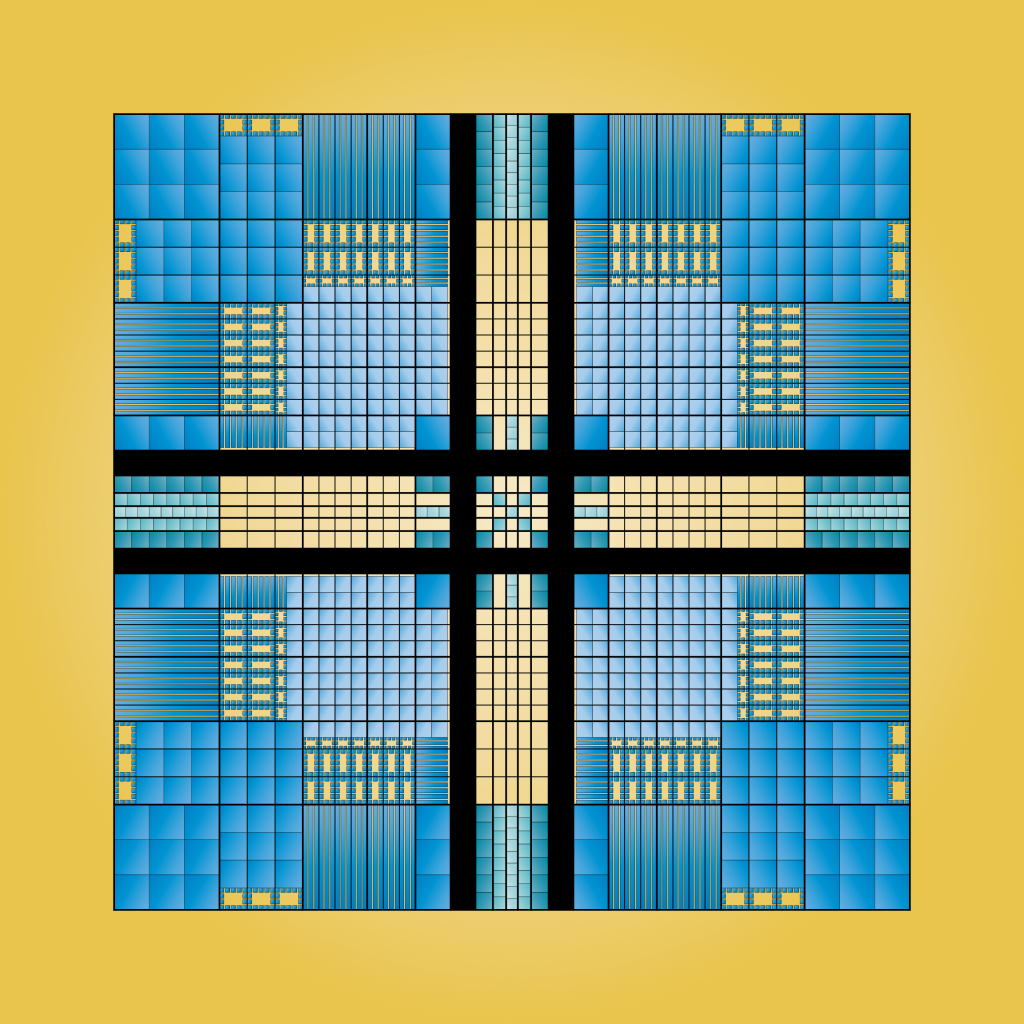 Don't Do It (2017) : After extensive research (i.e. a couple internet searches) I'm still confused about exactly what Galois's contribution was.
Guitar: Lee; Stylophone: Ahren; Recording: Todd & Ahren; Mix: Ahren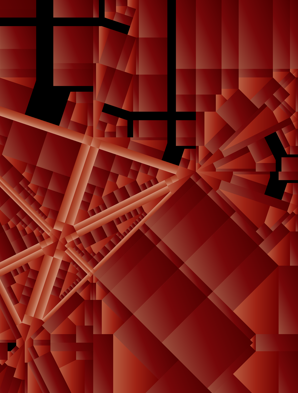 Surely You've Heard of Him (2019) :When I wrote this I assumed everyone had heard of Jesus and St. Damien and that no one had heard of Convit. The second of these assumptions is very wrong, so for most people the song will make no sense. (Inspired by David G. McAfee)
Acoustic Guitar, 12-String Acoustic Guitar, Bass Guitar, Pump Organ, Harmonica, Shaker, Cymbal, Tambourine: Ahren; Recording, mix: Ahren

Battleship New Jersey (2017) : One of my bucket-list items is to tour a World War II-era battleship. Every January we go to Philadelphia. Across the river lies the New Jersey—closed for the holidays. / During the "Christmas Truce" of World War I, soldiers from both sides came out of the trenches to celebrate together.
Percussion: Mickey; Recording, mix: Frank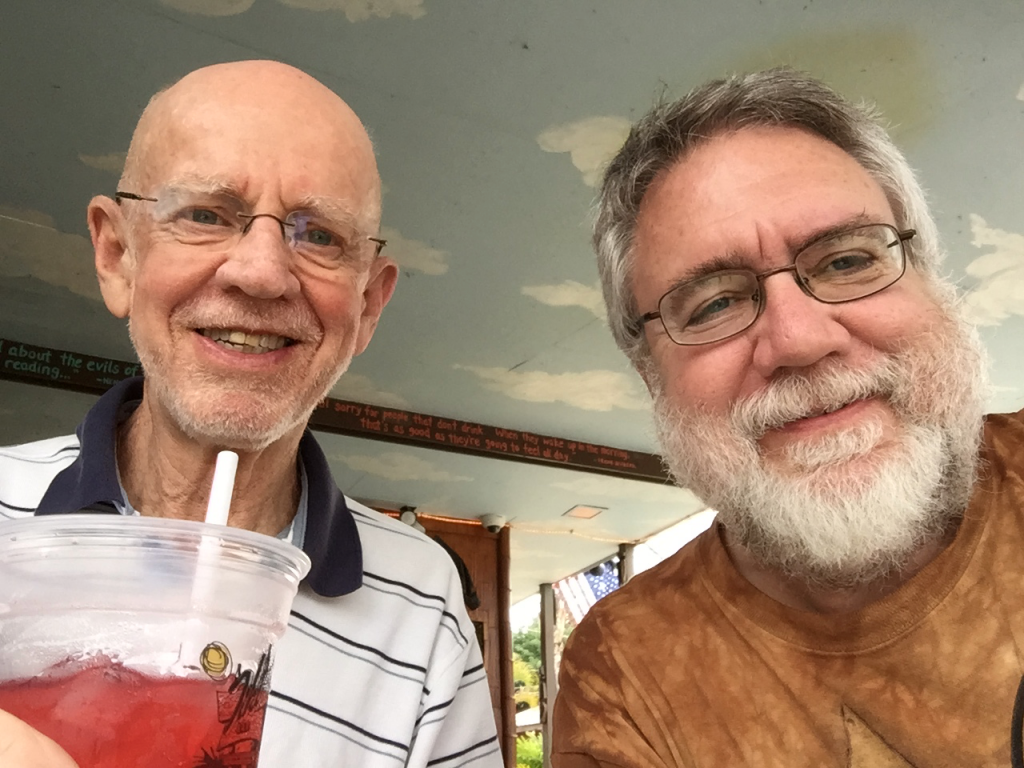 Corporal Cooper (2017) : This is a true story, as told to my husband by his Naval Academy classmate. I made up the details, e.g. the name "Cooper." (It was great fun researching Vietnam-era military lingo and hippie slang.)
Guitar: Lee; Recording: Todd ; Mix: Ahren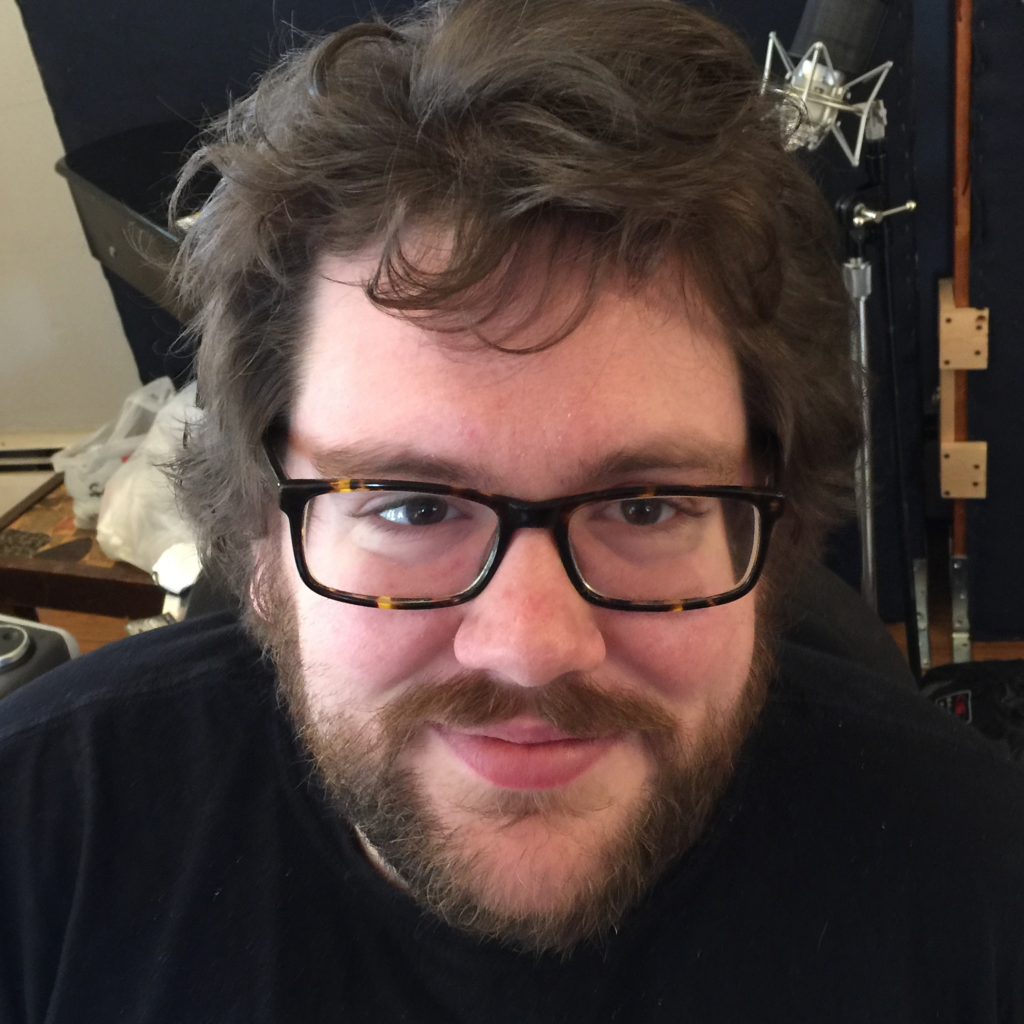 We Snuck Out (2020) : Inspired by the exploits of my brother-in-law Rick. / Miss Eldred, who humiliated me for using the word "snuck," would be horrified.
Drums: Nick Bertling; Vocals, Electric Guitar, Bass Guitar, Tambourine, Clave: Ahren; Recording, mix: Ahren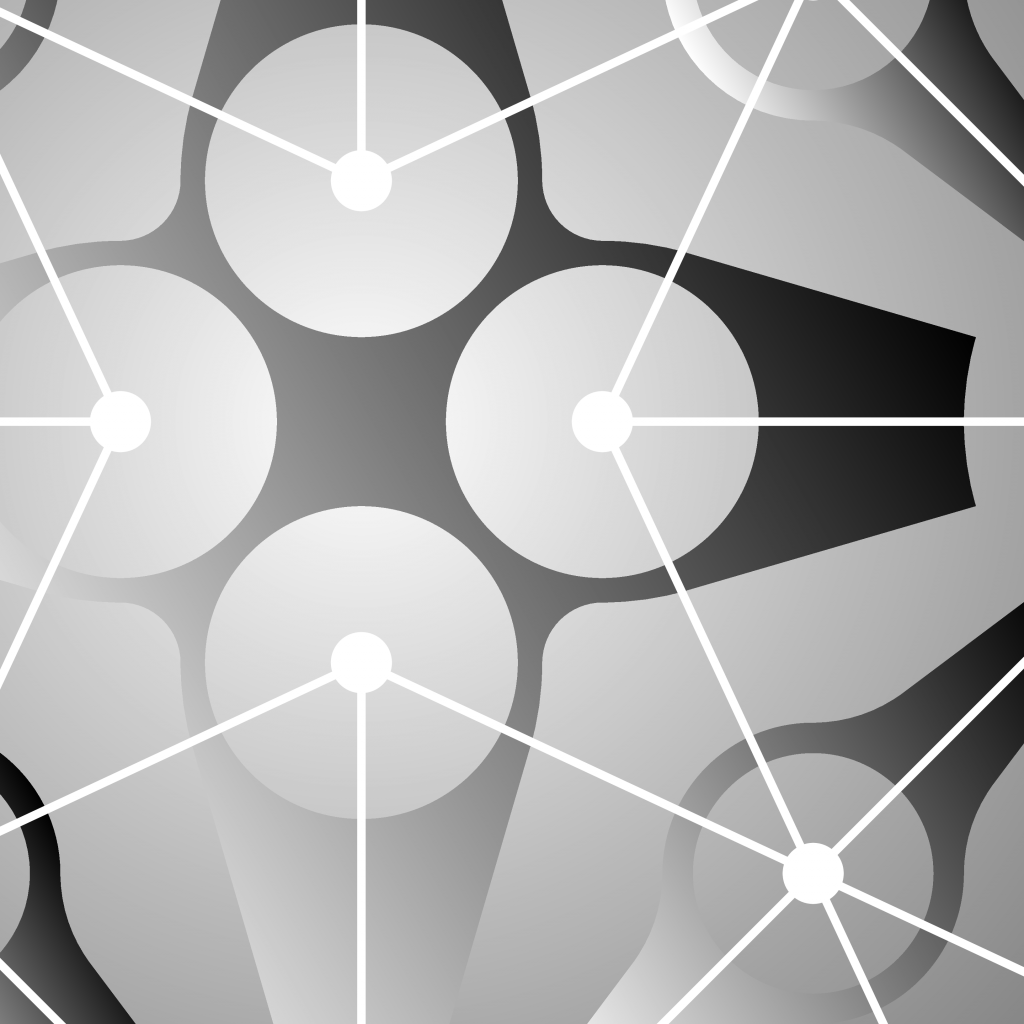 Midshipmen (2018) : This started as a poem and, I'm afraid, never quite completed the transition to song.
Flute, Piccolo, Alto Sax: Kim; Recording, mix: Frank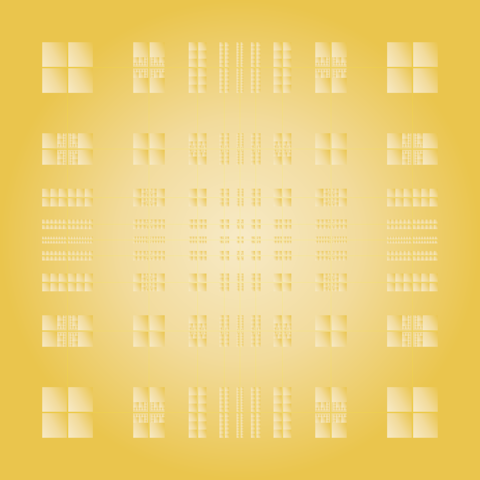 Iron Lung (2017) : Based on the poem by my writing group buddy John Slidell.
Lyrics: John Slidell & Lee; Music: Lee; Guitar: Lee; Recording, mix: Ryan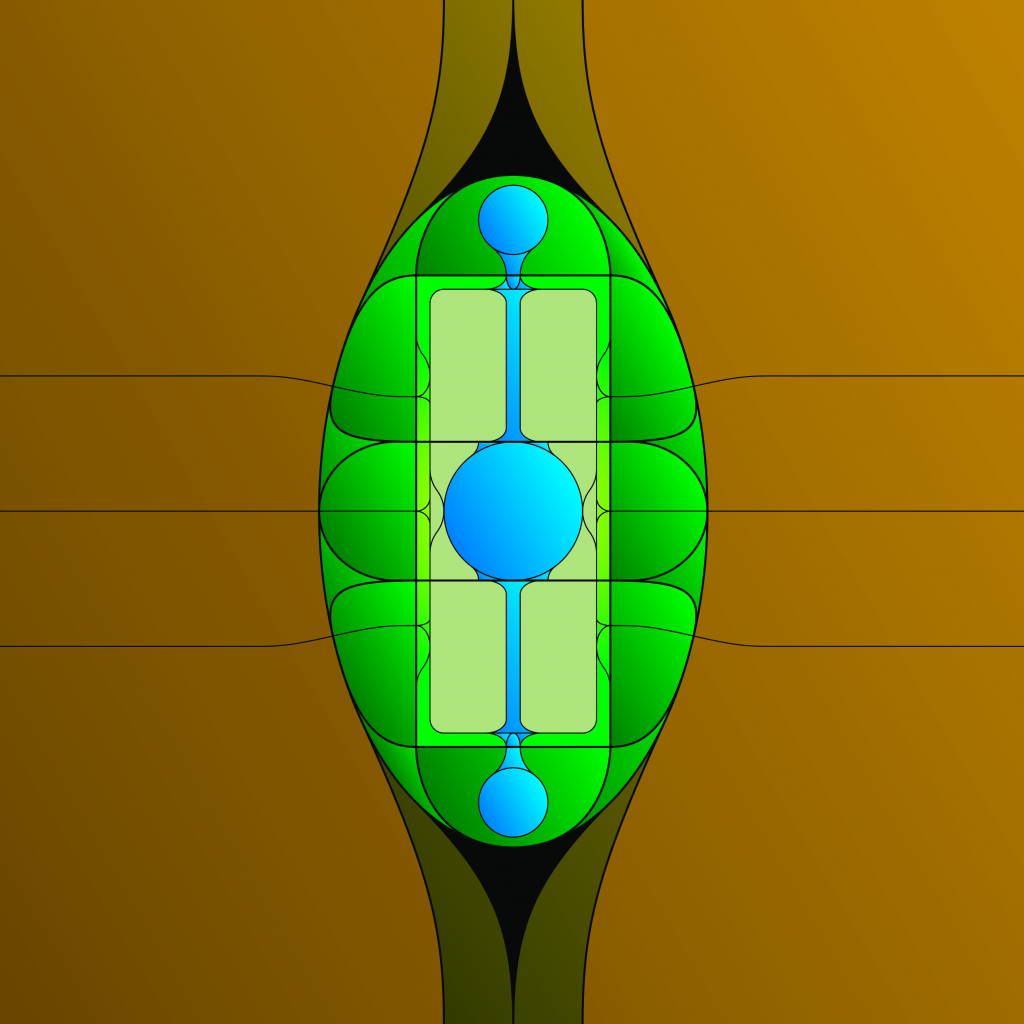 Berzelius (2015) : Like all the boys I loved my shapely blond high school chemistry teacher but will always loath the subject. This song is my attempt at atonement.
Guitar: Lee; Recording, mix: Eli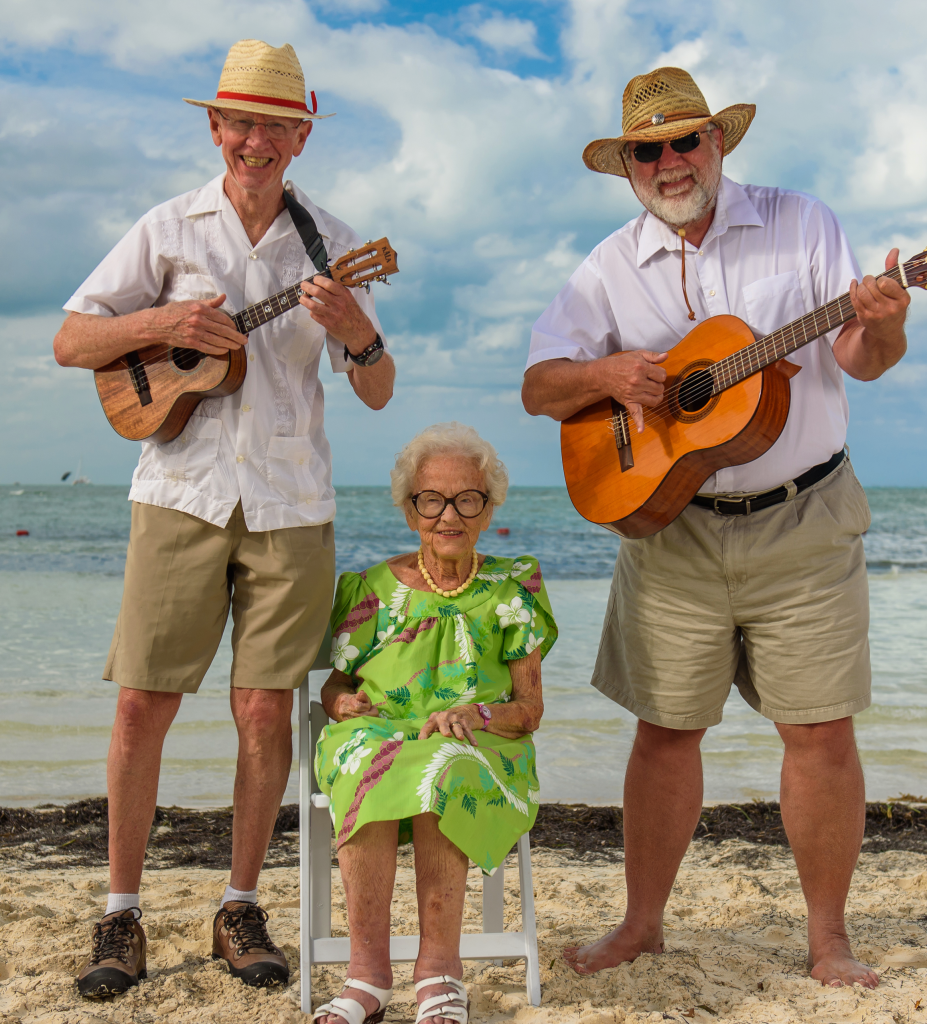 Don't Tell Mom (2006) : My longest song ever—they played it on the radio in Bloomington but wanted me to cut it. I couldn't. / Third episode true; first two invented.
Acoustic Guitar: Lee; Recording, mix: Tom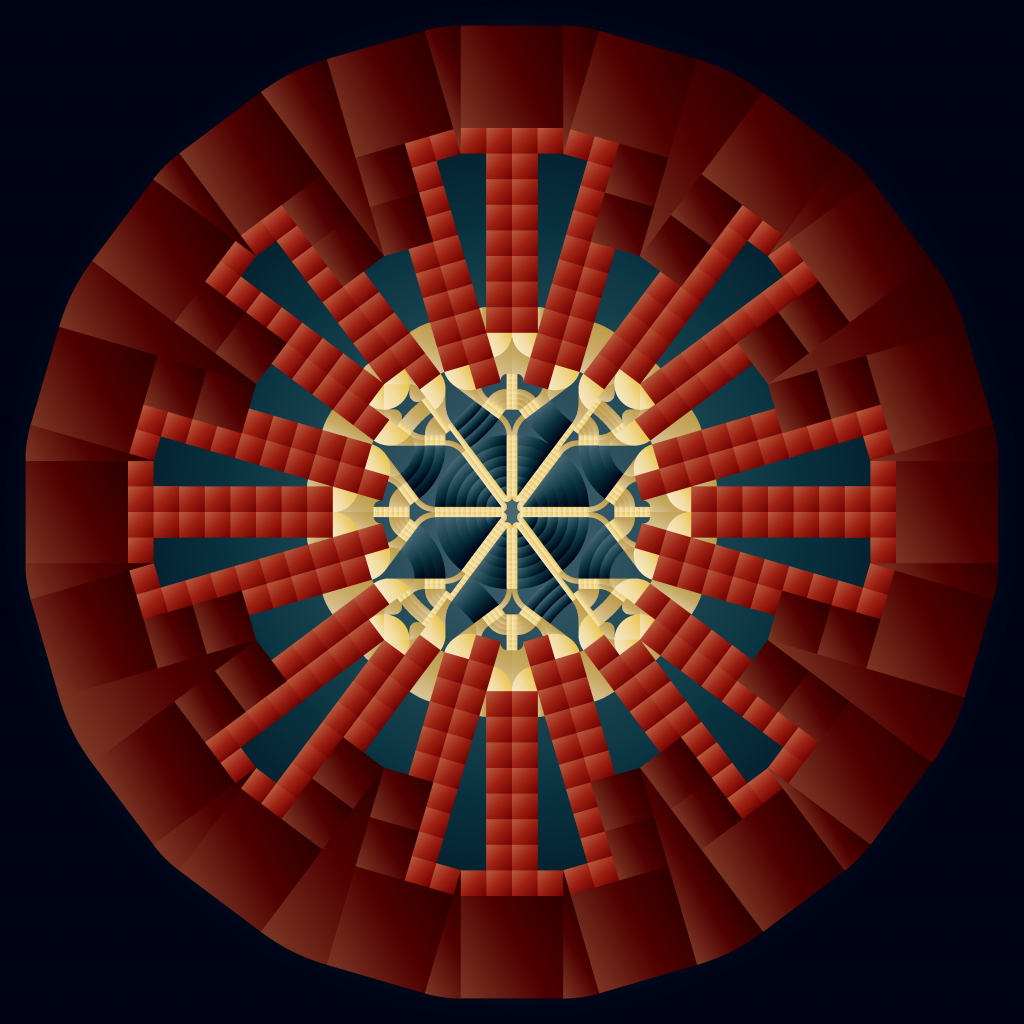 Hey Wolfgang (1977) :I wrote this during my long, frustrating quest to appreciate Mozart. I was attempting to describe my frustration at my philistinism, but everyone assumes the song just says "I hate Mozart." In fact, my quest succeeded and I've loved him for decades. Except the operas. Except The Magic Flute.
Guitar: Lee; Recording, mix: Eli